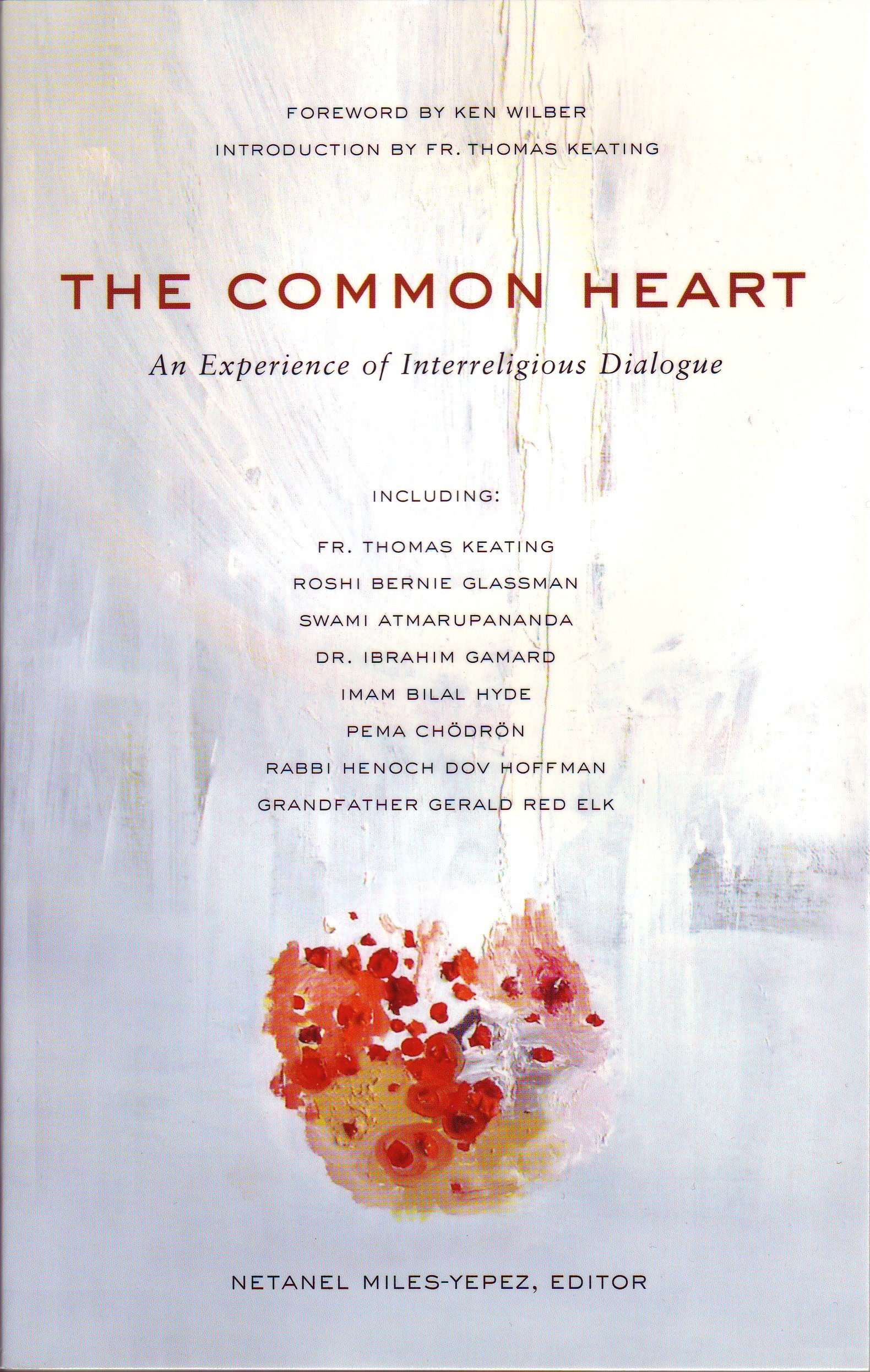 My Love Stands Behind a Wall: A Translation of the Song of Songs and Other Poems: 2nd Edition (2018)
The Song of Songs (Shir HaShirim) is among the most beloved books of the Hebrew Bible, beloved both for the beauty of its language and for the mystical ideas it has inspired. However, many new readers may be surprised to learn that—while it is often understood as an allegory for the relationship between God (the Bridegroom) and humanity (the Bride)—it has no explicit religious content whatsoever and actually seems to celebrate erotic love. In his new translation, My Love Stands Behind a Wall, Netanel Miles-Yépez, attempts to emphasize the "earthy immediacy" of the original Hebrew, wishing the Song of Songs to stand on its own as "love poetry," arguing that the mystical poetry and insights about Divine Love it has inspired actually come from an engagement with the raw imagery of human love. Also included are translations of the mystical poetry of Juan de la Cruz, Yehudah Halevi, Yitzhak Luria, Elazar Azikri, and Shlomo Halevi Alakabetz from the Spanish and Hebrew, and an afterword on the interpretation of mystical poetry.

"Netanel Miles-Yépez' translations soar with the erotic ecstasy of holy desire, reminding us that knowing God isn't only a matter of emptying out, but also a matter of merging with. His Song sings, and invites you to sing along."
— Rabbi Rami Shapiro, author of Embracing the Divine Feminine: Song of Songs Annotated and Explained
"Reading the first lines of My Love Stands Behind a Wall by Netanel Miles-Yepez is at once dusk-belonging and dawn-tender. The poems awaken us to an earthy and divine passion that is as real as it is contemporary. There is not a hair of awkwardness to the translations. They are fluid, seamless, and honey-filled. [. . .] Netanel Miles-Yepez' My Love Stands Behind a Wall will set you looking for the listener seeking roses instead of answers. Each flood-splendid verse is a budding thou, a homebound train, a soft world's kiss. A beautiful book."
— Josh Goldberg, artist, poet, and author of A Beggar at the Door: Longer and Shorter Psalms
"Trust a contemplative to translate a deeply mystical text; better yet, a contemplative with literary ability. Netanel Miles-Yépez combines these and other talents to illuminate the eternally fascinating Song of Songs."
— Sheikh Kabir Helminski, author of The Knowing Heart: A Sufi Path of Transformation, and translator of Rumi
"These translations burn with mystical intensity and shine with luminous awareness. Highly recommended."
— Mirabai Starr, author of God of Love and translator of Dark Night of the Soul
A Heart Afire: Stories and Teachings of the Early Hasidic Masters (2009)
A Heart Afire explores many of the lesser-known stories and teachings of the first three generations of Hasidism, especially those of the Ba'al Shem Tov, his heirs (male and female), and the students of his successor, the Maggid of Mezritch. Readers get a rare introduction into some of the more radical teachings of these popular Hasidic masters, and insights that connect them to the ecological, ecumenical, and femenist values of the modern world.
This intimate guided tour of early Hasidism and Hasidic storytelling gives readers and opportunity to immerse themselves in the world of Hasidic wisdom and narrative. In A Heart Afire, the teachings and tales of old-world Hasidism are richly enhanced by the enlightening insights, interpretations, and personal reflections of Rabbi Zalman Schachter-Shalomi, a modern-day Hasidic master and founder of the Jewish Renewal movement, and his disciple, Netanel Miles-Yepez, a Sufi pir and scholar of comparative religion. Together, they add a deeply meaningful dimension to these stories and a facile bridge between old and new interpretations of them.
"[Schachter-Shalomi and Miles-Yépez] retell the tales not only with grace and style but also with an unfailing ear to the question, Who are our readers and what do they need to hear? [They] offer a deep reading of key teachings of Hasidism, translating and offering unique commentary on them."
— Rabbi Arthur Green, author of Radical Judaism
"[. . .] a tour-de-force that will take its place beside the efforts of Buber and Wiesel to bring the deep spiritual practices, stories, and perspective of the Hasidic tradition to life for contemporary readers of all persuasions."
— Rabbi Goldie Milgram, author of Reclaiming Judaism
A Hidden Light: Stories and Teachings of Early HaBaD and Bratzlav Hasidism (2011)
A Hidden Light is an intimate guided tour of early ḤaBaD and Bratzlav Hasidic teaching and storytelling, focusing on the founders of ḤaBaD (Shneur Zalman of Liadi, his son, Dov Baer of Lubavitch, and chief disciple, Ahron of Staroshelye) and Bratzlav (Nahman of Bratzlav and his chief disciple, Nosson of Nemirov). In this book, the teachings and tales of these two branches of Hasidic spirituality are richly enhanced by the new insights, interpretations and personal reflections of Rabbi Zalman Schachter-Shalomi, a modern-day Hasidic master and founder of the Jewish Renewal movement, and Netanel Miles-Yepez, a scholar of comparative religion and Sufi Pir. Readers of their previous book, A Heart Afire: Stories and Teachings of the Early Hasidic Masters will delight in this sequel, covering the next generations of Hasidism; both casual readers of spirituality and serious students of Hasidism will find something of profound depth.
"In this beautiful book, Reb Zalman Schachter-Shalomi and Netanel Miles-Yepez recreate the world of early Hasidism , and through their retelling of the journeys of the Rebbes, they bring us to the spiritual landscape of Ukraine, letting us travel from the court of one Rebbe to another, tasting the different traditions and personalities."
— Dr. Susannah Heschel, editor of On Being a Jewish Feminist
"Someday hagiographies will be written about Reb Zalman. Meanwhile we have the blessing of reading hagiographies by the great rabbi, co-written with his student Reb Netanel. A Hidden Light is the luminous chronicle of a sacred lineage whose core concerns are of timeless and universal immediacy. This is a book that breathes the unmistakable power of transmission."
— Pir Zia Inayat-Khan, author of Saracen Chivalry
Meditations for InterSpiritual Practice: A Collection of Practices from the World's Spiritual Tradition (2015)
Meditations for InterSpiritual Practice is a collection of articles on meditation and prayer in different spiritual traditions as taught by authentic teachers of those traditions. In each article, the author gives context for a foundational practice of their tradition and follows it with instructions for carrying out this practice. Some of the noteworthy contributors to this special volume include: Swami Atmarupananda, Kenneth Cohen, Sheikh Kabir Helminski, Don "Four Arrows" Jacobs, Father Thomas Keating, Rabbi Zalman Schachter-Shalomi, B. Alan Wallace. In addition to the practices in this volume are a carefully chosen selection of verses on different themes from the Buddhist, Christian, Hindu, Indigenous, Islamic, Jewish, and Taoist traditions.
"These pages contain the contemplative offerings of mature meditators from many traditions. In them, you will find both similarities and distinctions. You might gain insights to enrich your own practice or be inspired to engage in one more deeply than another. They have been carefully chosen and skillfully edited by Netanel Miles-Yépez, a close collaborator in the InterSpiritual work.
This volume is a companion to my own book, InterSpiritual Meditation: A Seven-Step Process drawn from the World's Spiritual Traditions, in which I offer a simple contemplative liturgy which both experienced and aspiring meditators can practice on their own or together. In this process, each meditator engages in their own practice while at the same time contributing to a shared contemplative experience that is inclusive of the sum of its parts. May these meditations enrich your personal practice and appreciation of the wisdom all the world's spiritual traditions. May they contribute to the peaceful co-existence, enlightenment, and flourishing of all beings."
— Edward W. Bastian, author Mandala: Creating an Authentic Spiritual Path – An InterSpiritual Process (2014)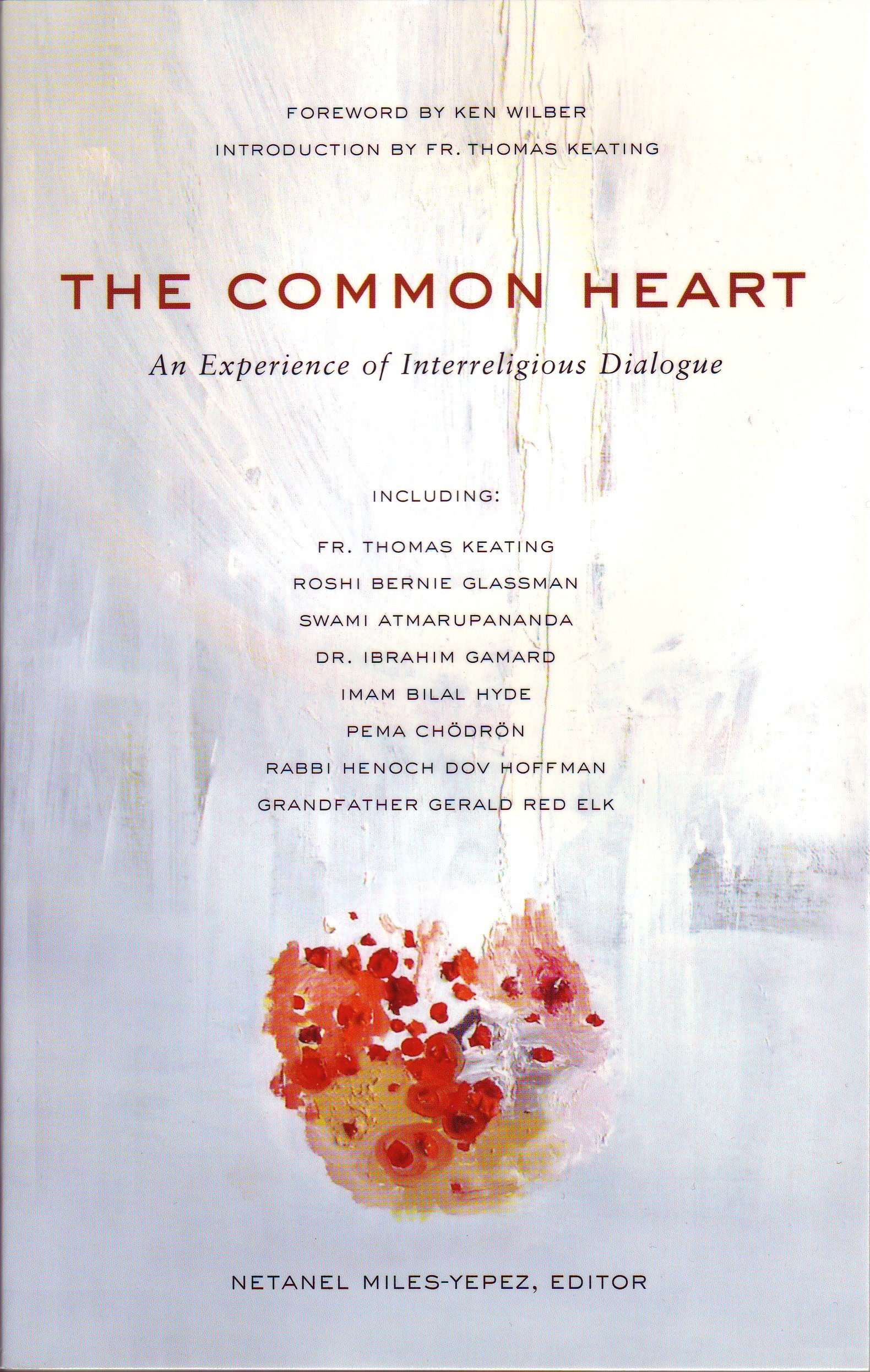 The Common Heart: An Experience of Interreligious Dialogue (2006)
For twenty years, a group of spiritual seekers from many religious traditions met in various places around the United States under the rubric of the Snowmass Conferences to engage in the deepest form of interreligious dialogue. The experience was intimate and trusting, transformative and inspiring. To encourage openness and honesty, no audio or visual recording was made of, and no articles were written about, the encounters.
When these encounters came to an end, it was agreed that reflections on what had happened emotionally, spiritually, philosophically, and theologically during the Snowmass dialogues should be written down. The result is The Common Heart.
Here is an extraordinary exploration of the wealth of the world's spiritual traditions combined with dialogue from the heart about the differences and similarities between their paths of wisdom. Participants include Fr. Thomas Keating, Roshi Bernie Glassman, Swami Atmarupananda, Dr. Ibrahim Gamard, Imam Bilal Hyde, Pema Chodron, Rabbi Henoch Dov Hoffman, and many others.
One God, Many Worlds: Teachings of a Renewed Hasidism: A Festschrift in Honor of Rabbi Zalman Schachter-Shalomi, z"l (2015)
In 2004, as a private gift for Rabbi Zalman Schachter-Shalomi's 80th birthday, a number of his students and colleagues were invited to contribute to a festschrift or commemorative volume in his honor. To make the volume truly unique, each contributor was asked to update or give a new presentation to teachings by Reb Zalman's own rebbes which he had himself translated into English, or to stories that he had told of them. These included teachings and stories of Rabbi Yosef Yitzhak Schneersohn of Lubavitch (1880-1950), Rabbi Menachem Mendel Schneerson of Lubavitch (1902-1994), and Rabbi Shlomo Halberstam of Bobov (1908-2000). The idea was to see how these same teachings might be presented today, according to the paradigm-shifted understanding of Reb Zalman's own colleagues, close collaborators, and students. In 2014, this unique collection of Hasidic teachings was updated and supplemented to honor Reb Zalman on his 90th birthday. Now, after his passing, it is being being published in book form for the first time. The updated collection contains contributions from some of today's most important artists and spiritual teachers, including: Bahir Davis, Tirzah Firestone, Emanuel Goldman, Lynn Gottlieb, Arthur Green, Michael L. Kagan, Ruth Gan Kagan, Laura Duhan Kaplan, Miles Krassen, Shaul Magid, Matisyahu, Netanel Miles-Yépez, Thomas Atum O'Kane, Nehemia Polen, Carol Rose, Neal Rose, Shalvi Schachter Waldman, and Rami Shapiro.
The Sufi Message Series (2015)
These books in the Sufi Message Series of Hazrat Inayat Khan have been carefully re-edited and adapted from the original publications for clarity in modern English. They have also been made gender inclusive to prevent distortion of the original Universalist Sufi Message of Hazrat Inayat Khan which was meant for all. Although it was the convention in Hazrat Inayat Khan's day to use the masculine personal pronoun in an inclusive sense, such use of patriarchal language is no longer considered representative of our current values and is sometimes off-putting to those who might otherwise be inspired by the beautiful and original teachings of the master. Thus, changes have been made in these editions in the hope that the updated language and gender inclusivity will help to spread the Message of God "far and wide."
The Bowl of Saqi (2015)
First Published in 1922, The Bowl of Saqi is a collection of 366 aphorisms lovingly culled from the talks and personal notebooks of Hazrat Inayat Khan and arranged according to the days of the year, each aphorism serving as a meditation theme for the day. This much beloved classic of Sufi wisdom is for many Western Sufis the simplest and most accessible collection of Hazrat Inayat Khan's teachings and the one with which they are most familiar.
Sufi Poetry: Prophecy and the Persian Sufi Poets (2015)
Hazrat Inayat Khan was himself a poet and musician, uniquely qualified to talk about Sufi poetry from both an artistic and spiritual perspective. This slim book, simply entitled, Sufi Poetry, is a collection of talks by the master on the Persian Sufi poets and the mystical connection between poetry and prophecy. Although he also discusses poetry and some of the same themes in another collection, Art: Yesterday, Today, and Tomorrow, the talks in Sufi Poetry deal far more specifically with symbolism in Persian Sufi poetry and also give us a more detailed presentation of the works of the most famous Persian Sufi poets: Farid ad-Din Attar, Jalal ad-Din Rumi, Muslih ad-Din Sa'di, and Shams ad-Din Muhammad Hafiz.
Sufi Prayers: The Prayers and Remembrances of the Inayati Sufis (2015)
This small booklet contains the Sufi prayers, worship service, and remembrances of Hazrat Inayat Khan (1880-1927), the first Sufi to come to the West, and the founder of the first truly universalist Sufi lineage. The prayers, service, and remembrances in this edition have been edited and adapted from the originals for clarity in modern English and made gender inclusive for modern readers.